I discovered parkour while on an assignment for a news agency three years ago in Moscow, Russia. I was immediately drawn to the non-competitive nature of it and its open, supportive community. The curiosity, the imagination, the conquering of fear, and desire to get better at movement are the key elements of the sport.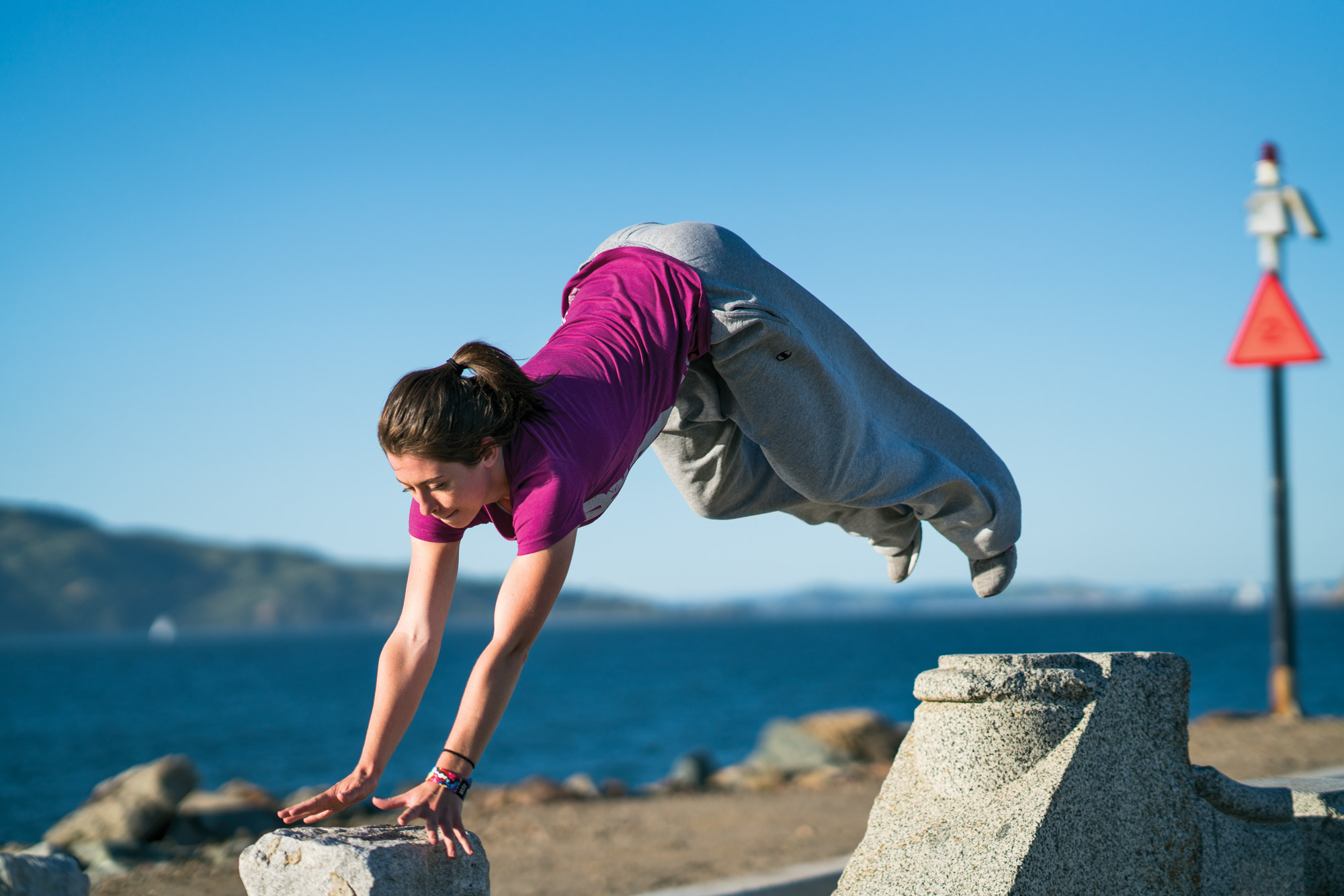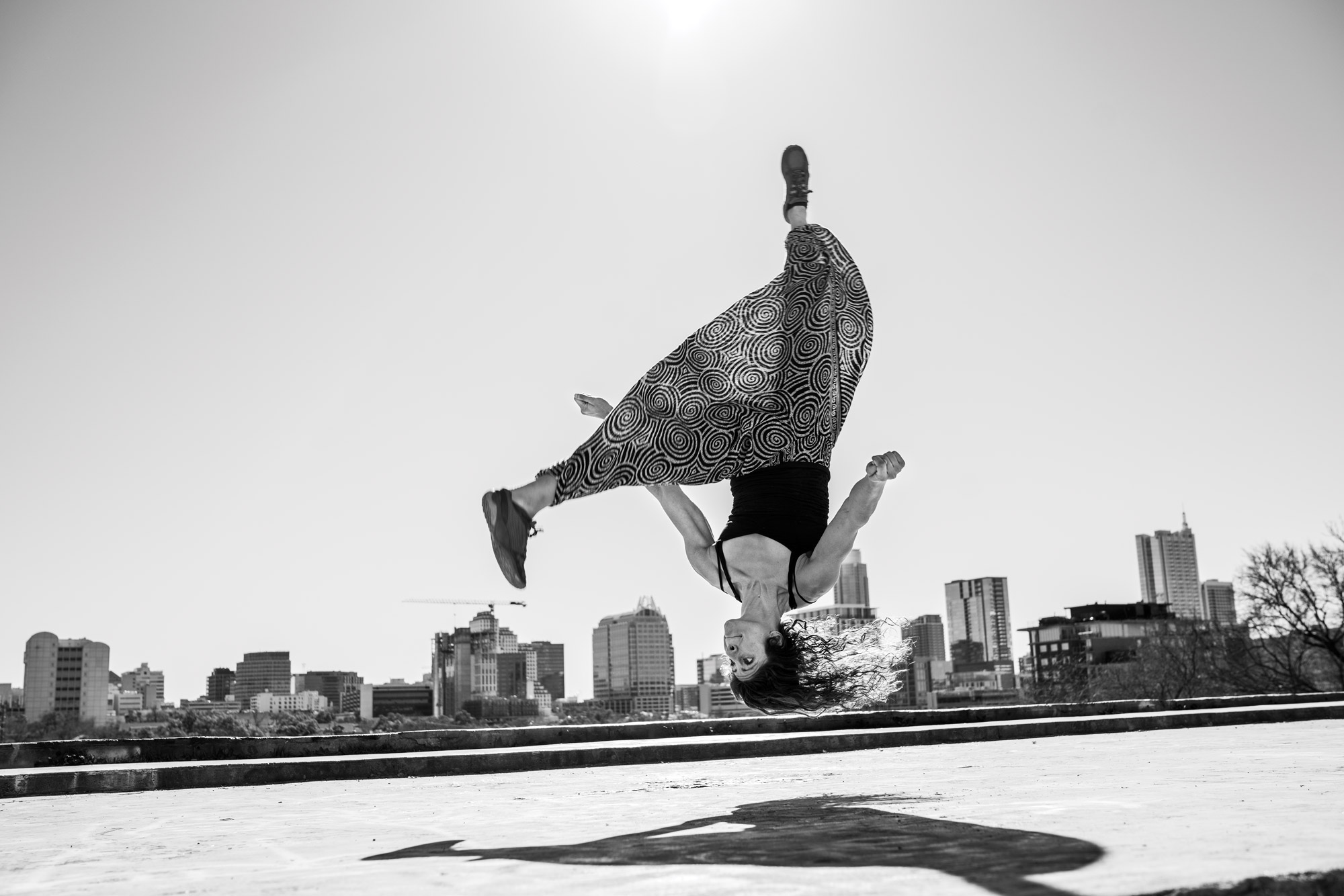 When I started shooting my Parkour Project on a regular basis in different countries, I realized that there were very few females amongst mostly male traceurs. Were girls just naturally more fearful and less physical? Or did they succumb to social restrictions and moral policing at an earlier age? Were they uncomfortable to train alongside young males because they were ashamed of not being able to rise to the same level of physical ability and fitness? What is different about the women who practice parkour from the rest of us? I had many questions and few answers...
Around two years ago a group of eight female photographers from Toronto came together to form SOFIA (Society of Females in Art), a collective I was invited to be a part of. We all had the desire to share creative ideas, work on common projects, support and encourage one another. We decided to pick a common theme to work on for the next year or so. The theme was "Bad Behavior". I loved it because it was open to so many interpretations and had an underlying incentive to challenge societal perceptions of what is considered "bad behavior"
It was a perfect opportunity for me to explore Parkour and Freerunning even more closely by focusing on female athletes within different communities in Russia, USA and Canada. I was excited to get to know the women who did not lose the curiosity and desire to explore the physical world and push their personal limits.
This week our collective SOFIA opens its first exhibition where you can see some of the images from my "Jump Girl!" project. Please, join other talented female photographers and myself at the opening at Artscape Youngplace (180 Shaw Street, 3rd Floor, Toronto) on the 18th of May, 2016. The show will be running through June 4, 2016
I would like to extend my gratitude and admiration to all the women I photographed for this project. There are too many to name, but here are a few: Mandy Lam, Brandee Laird, Tamila, Abla Chejai, Nikki Zanewski, Caitlin Pontrella, Page Martin, Amanda Voll, Leila Noone, Alana Reis, Gabby StMartin, Alyssa Serpa, Yasmine Toubel, Anastasia Belka, Katie McBee, Emily Fleet, Bailey Eng, Andrea Ross, Natalie Strasser and many others. Thank you so much for sharing your passion and skill with me!
The project is not over! I will be visiting more cities soon and will continue to seek out women and girls who are eager to jump, run, vault and climb!