North East Women's Parkour Jam was started five years ago by Caitlin Pontrella (founder of The Movement Creative) in New York. After three years, it grew and transitioned into The North American Women's Parkour Jam. At that point, everyone felt that it would make sense to start moving the jam around to be more open and inclusive. In 2014, the Jam was hosted by Mandy Lam from the Monkey Vault Parkour gym in Toronto. This year in 2015, it was hosted by Brandee Laird (a founder and head coach of Parkour Visions Gym in Seattle)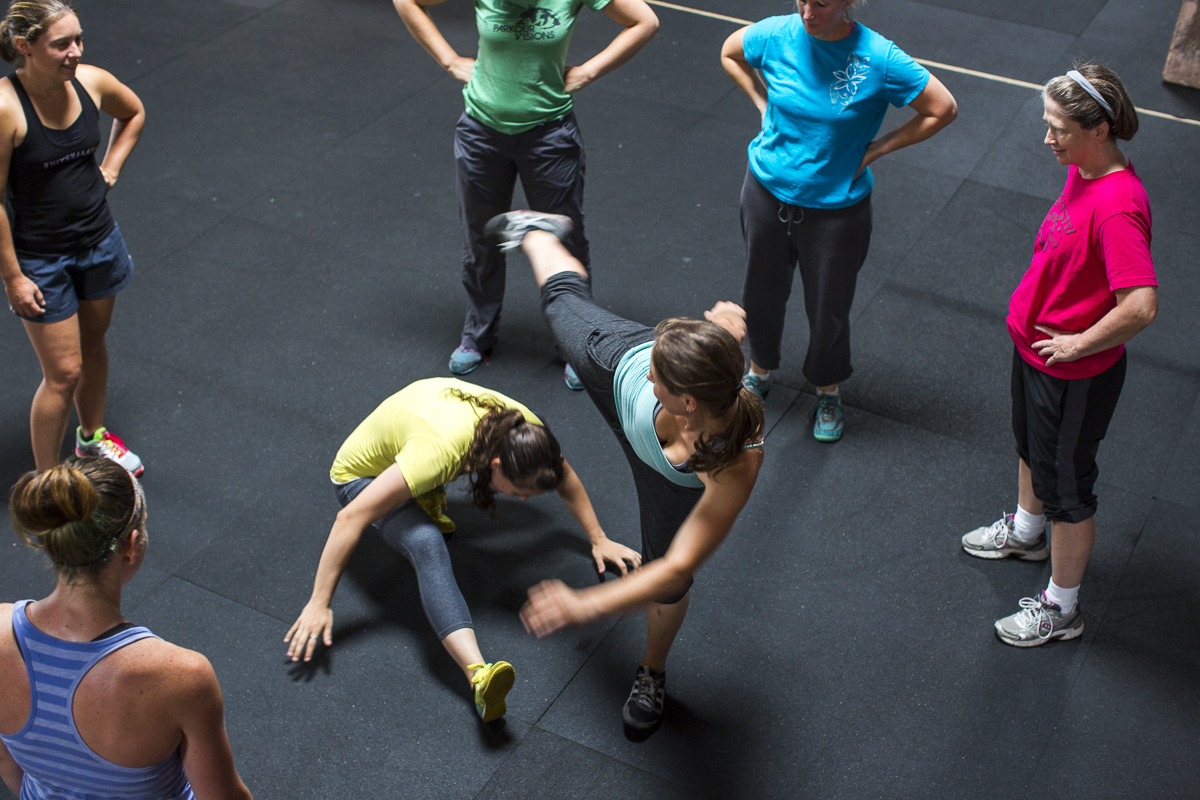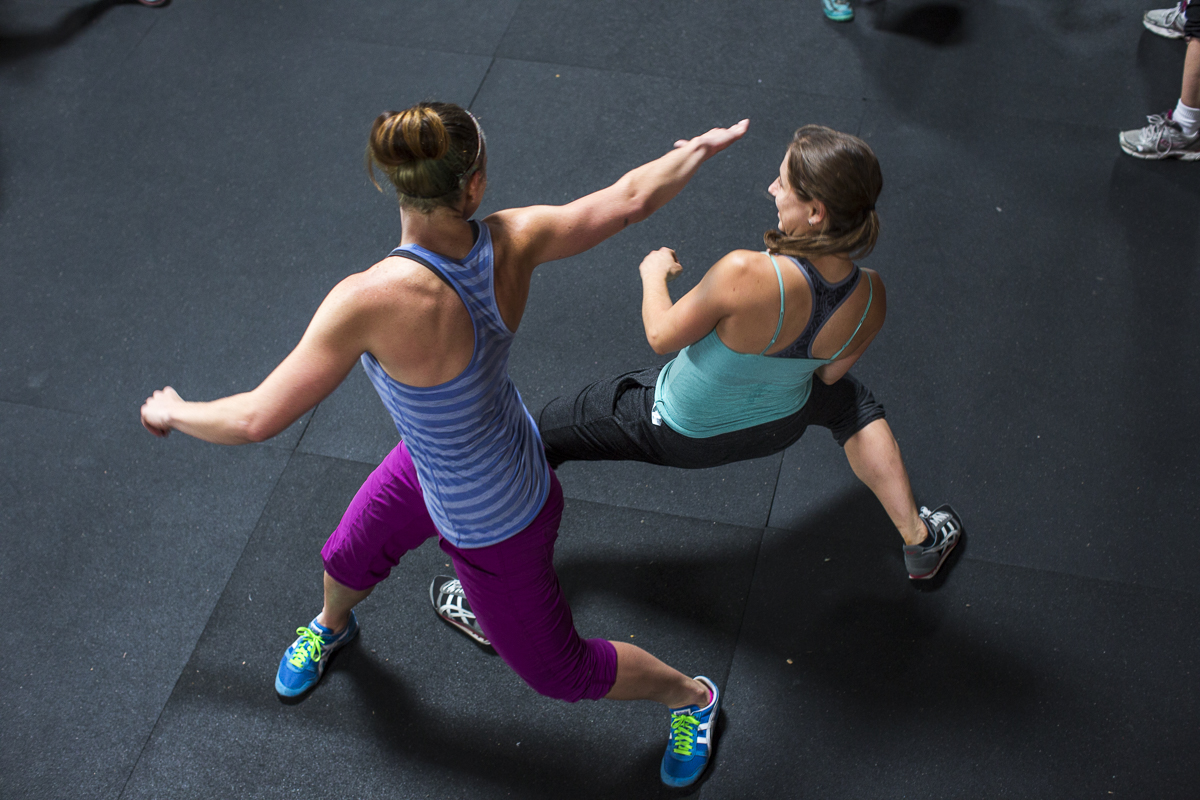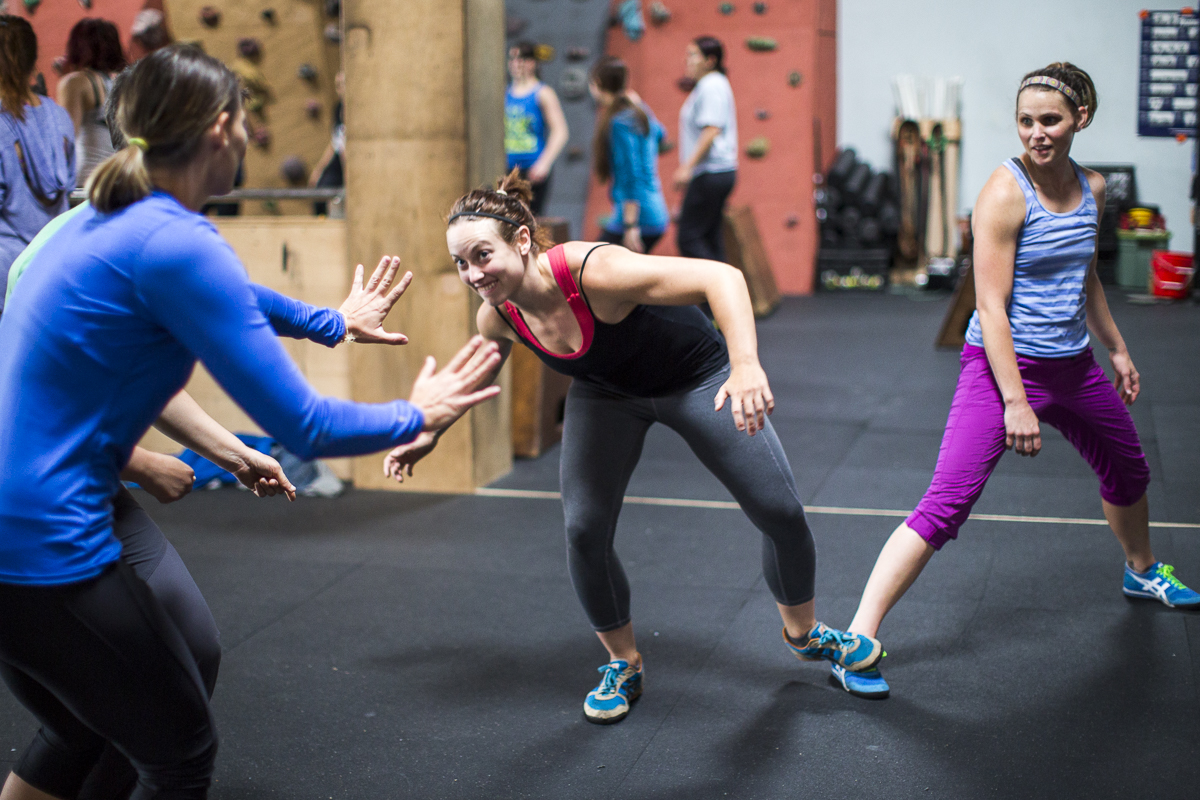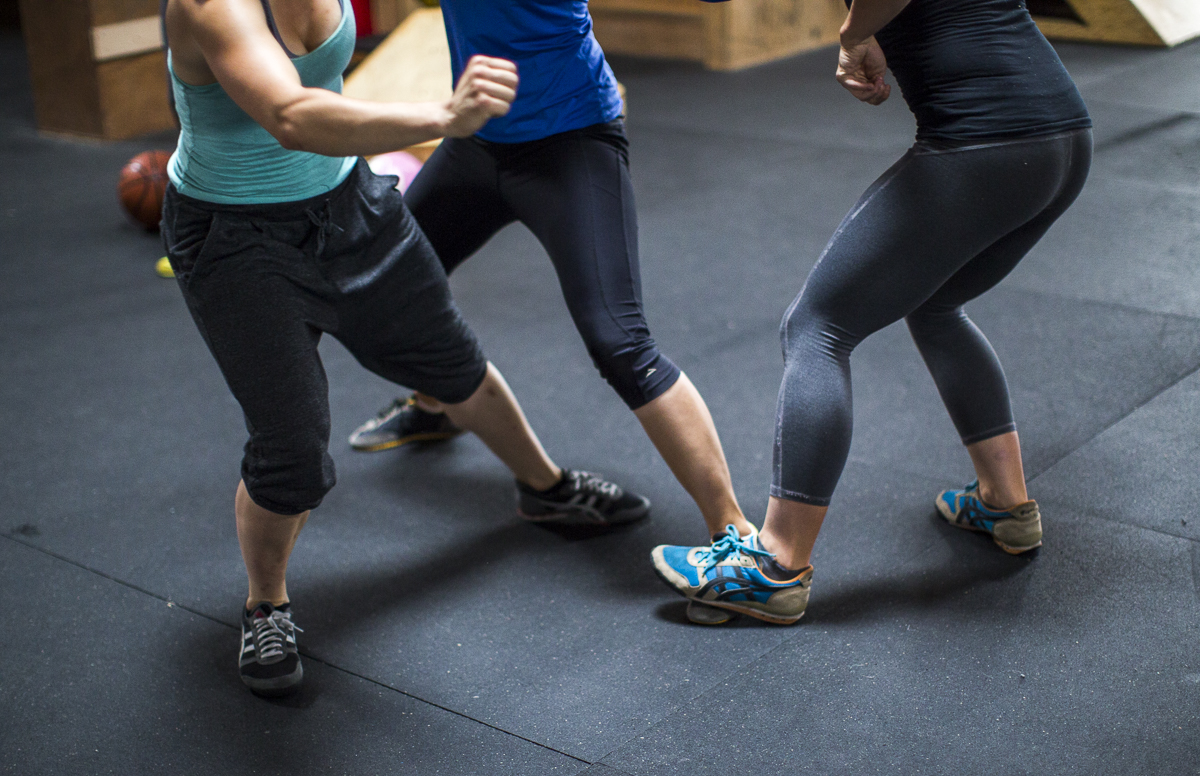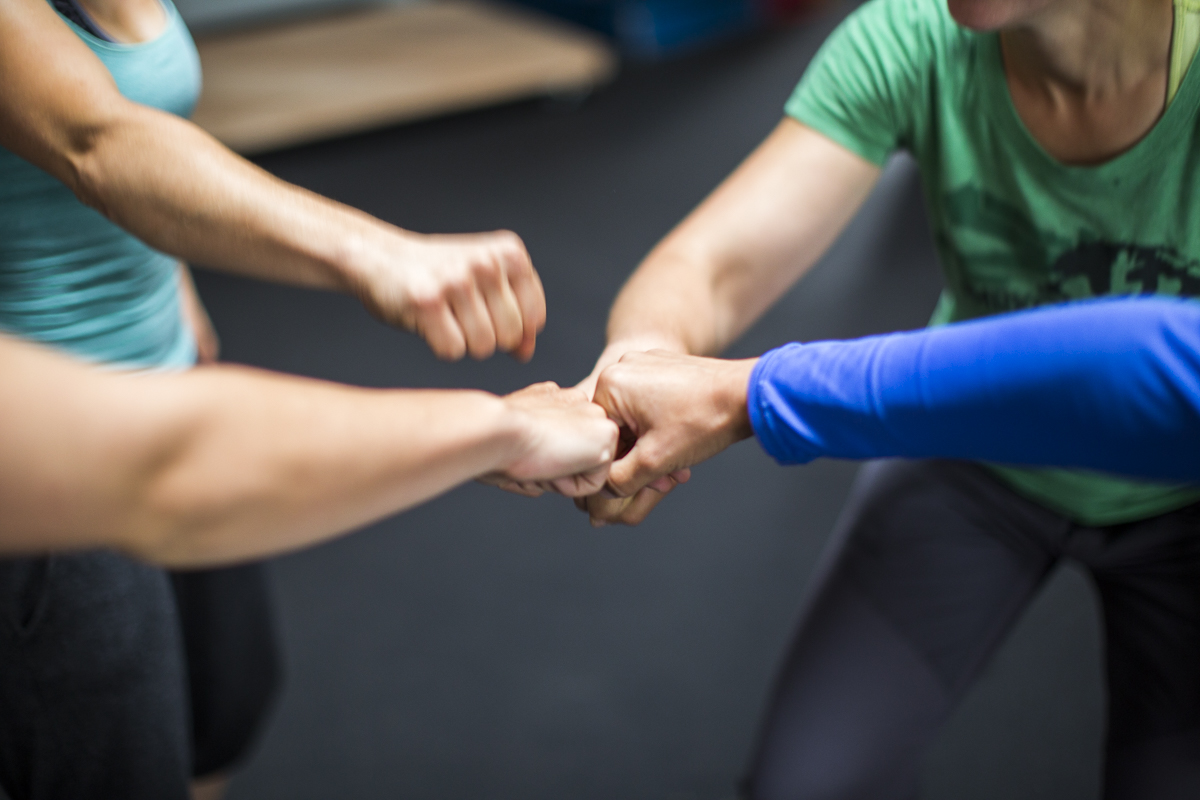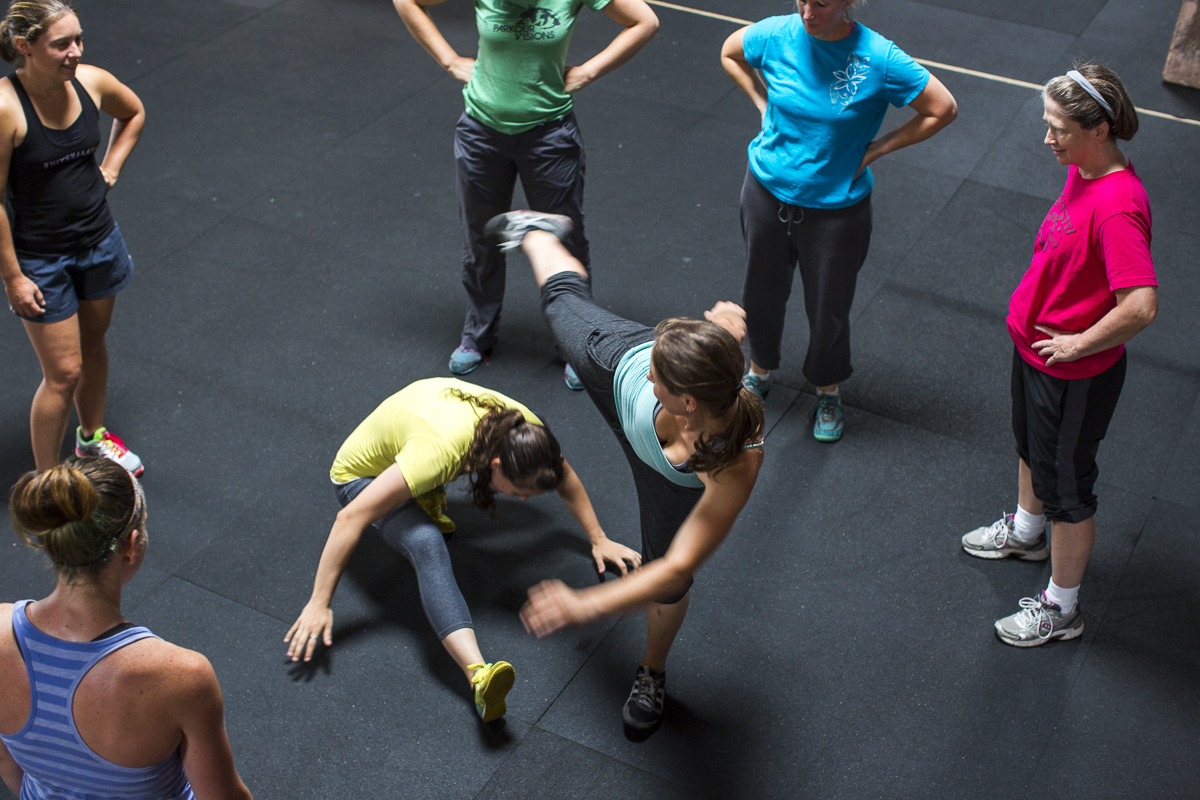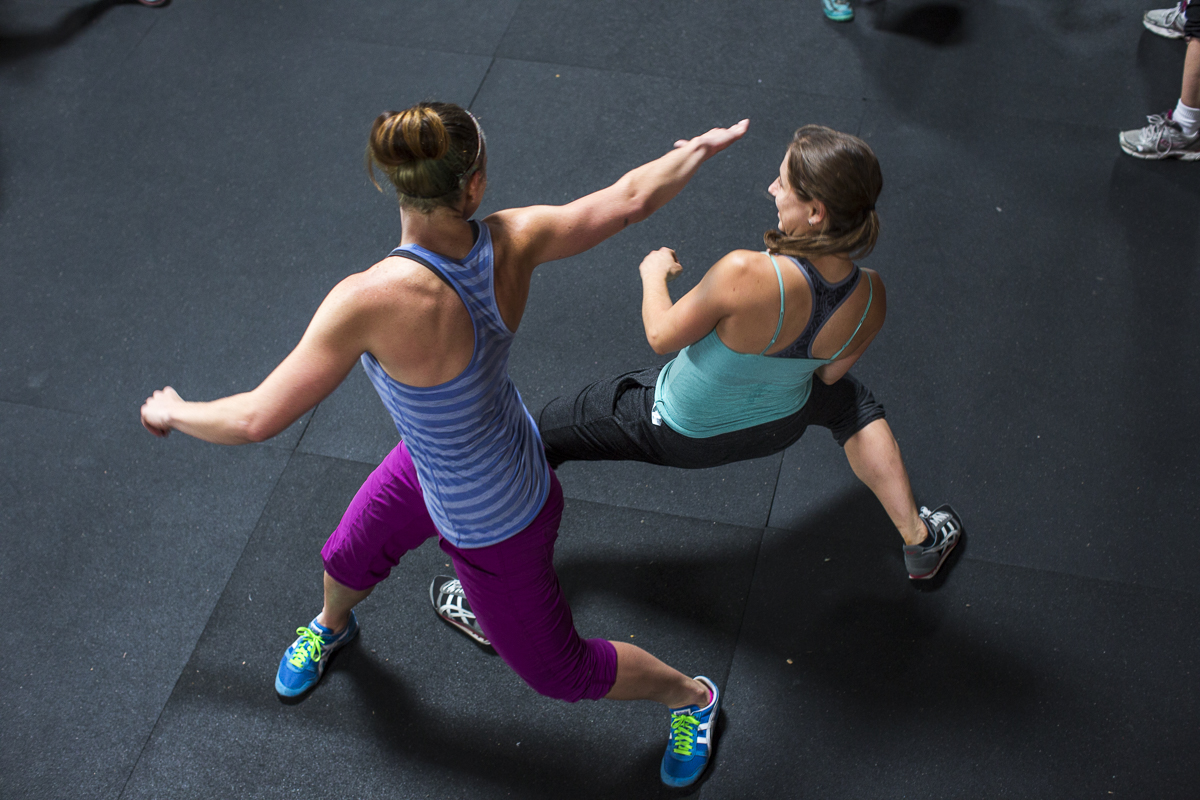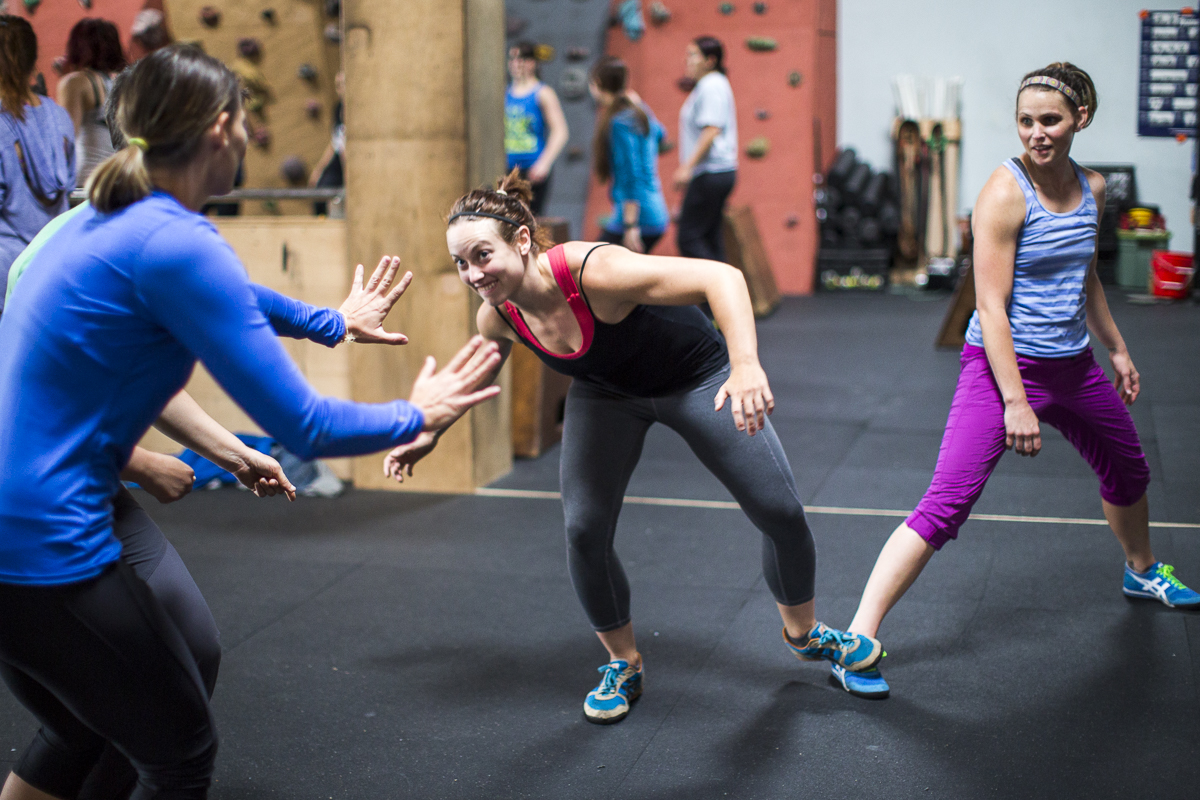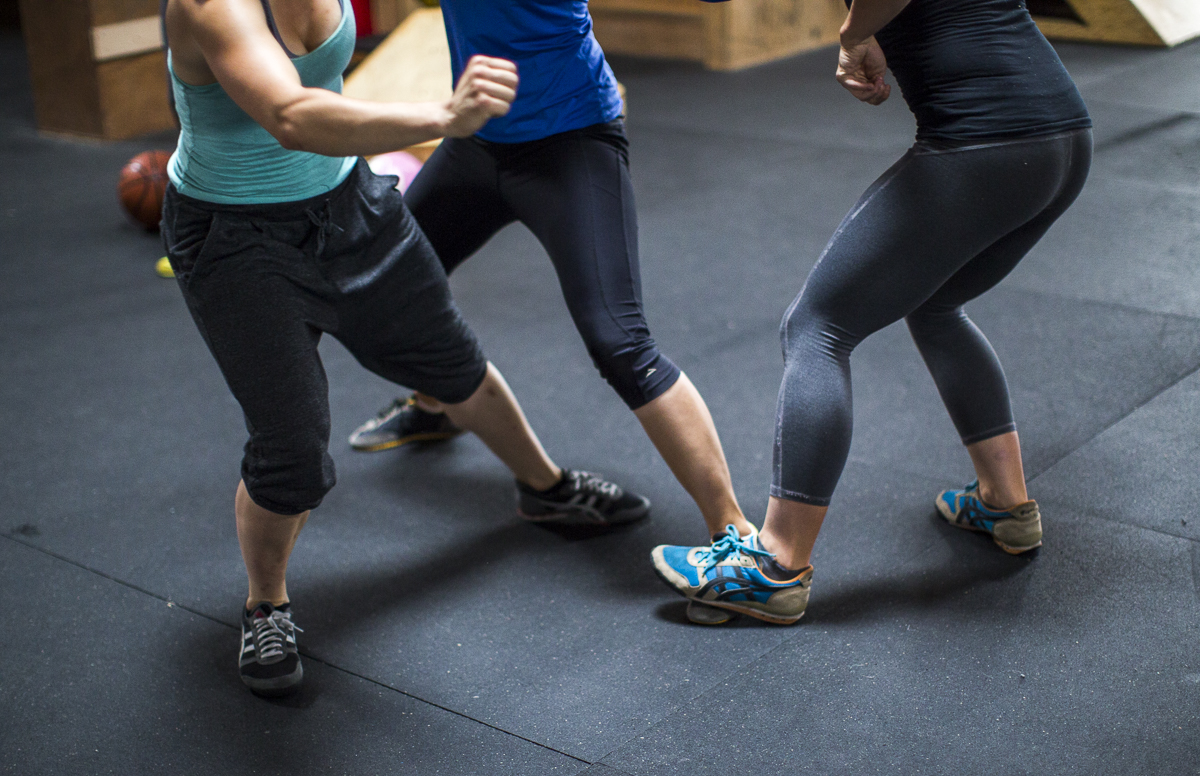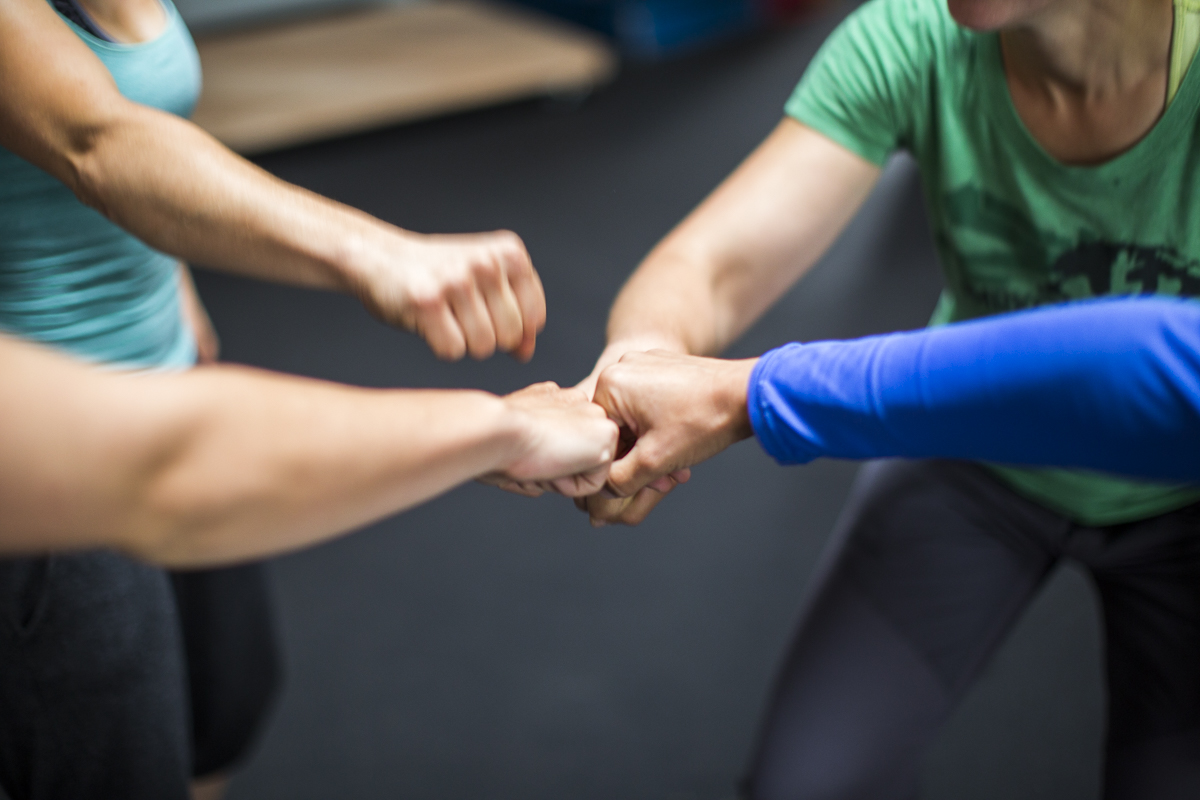 Over the course of a weekend in late July, the jam was attended by 75 women from around the USA and Canada. Parkour Visions provided their facilities to people from out of town and let people sleep at the gym. It also hosted morning workshops and a "challenge" night.
The group moved around the city and visited several iconic parkour spots such as Freeway Park (designed by prominent American landscape architect Lawrence Halprin), Gasworks Park and Volunteer Park.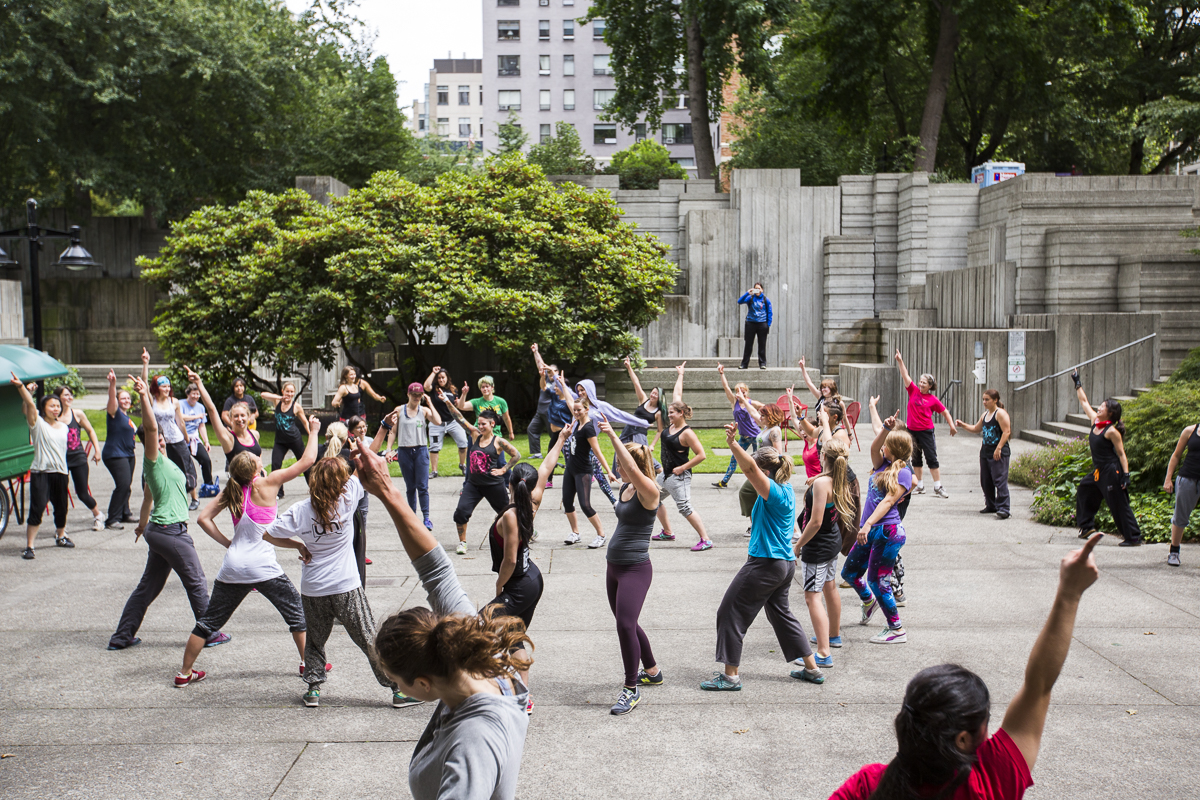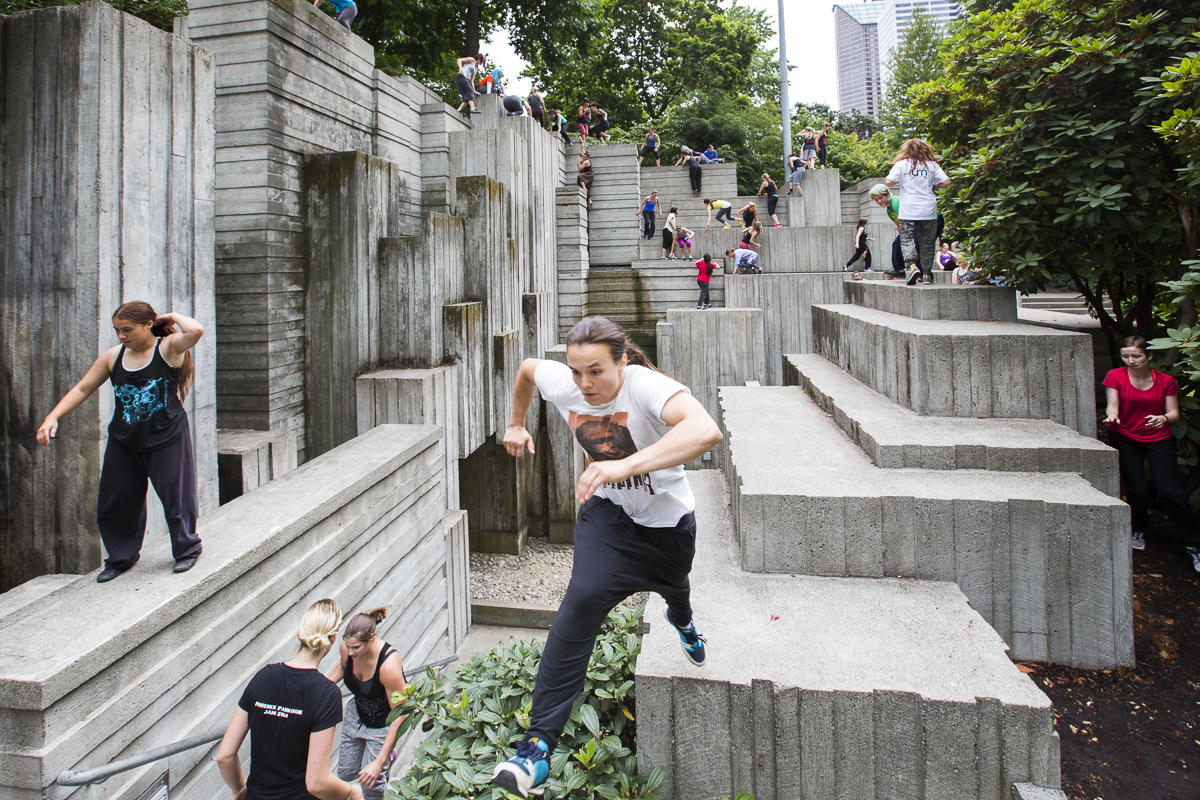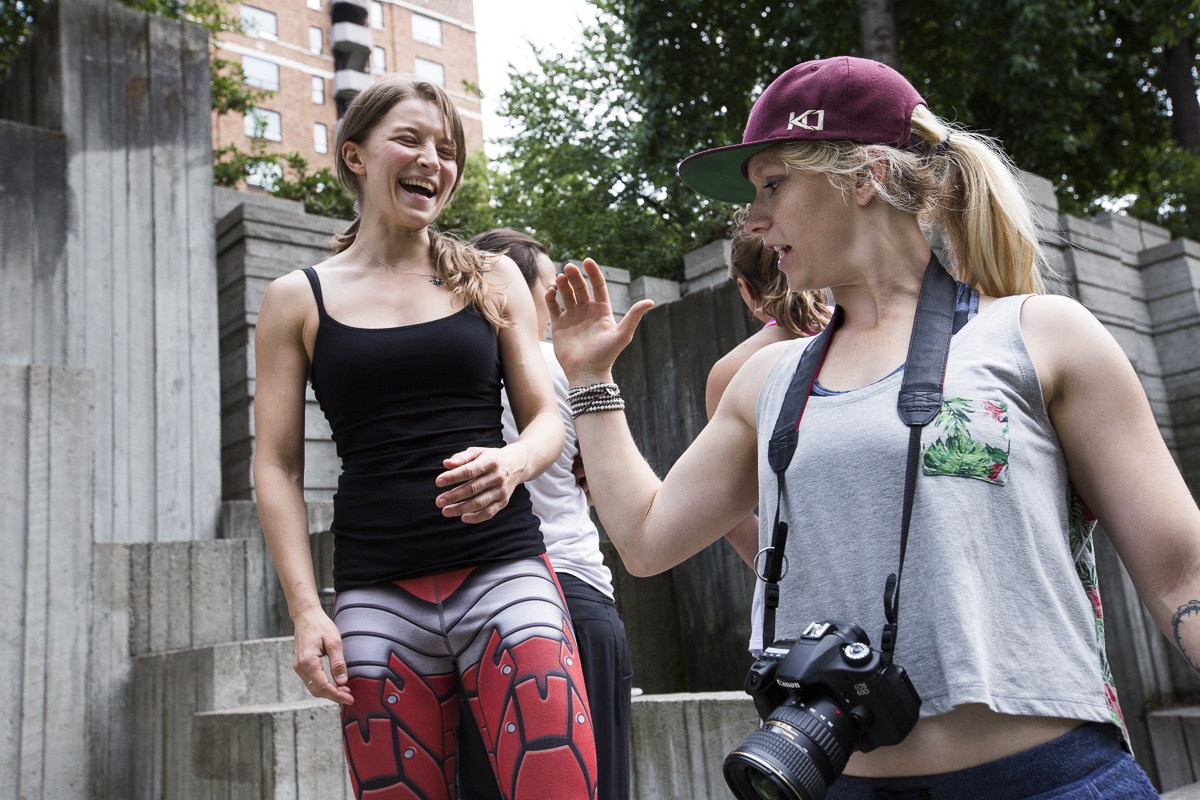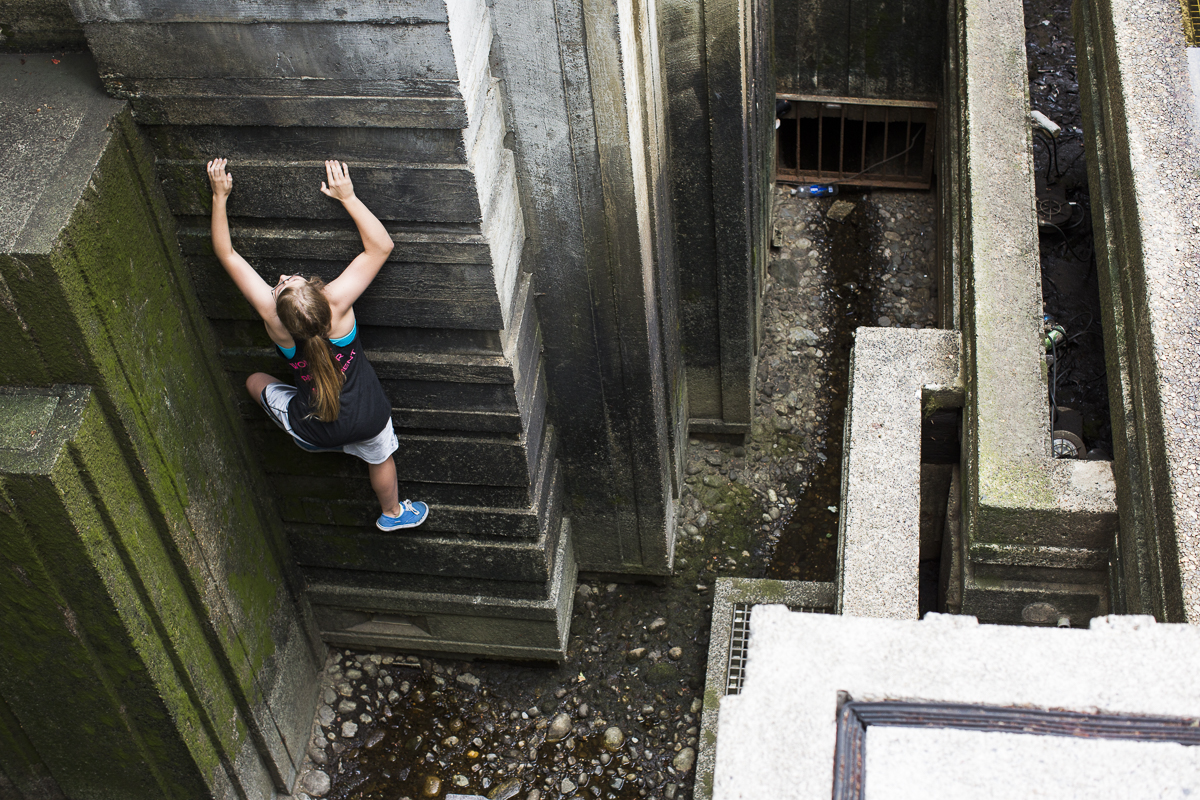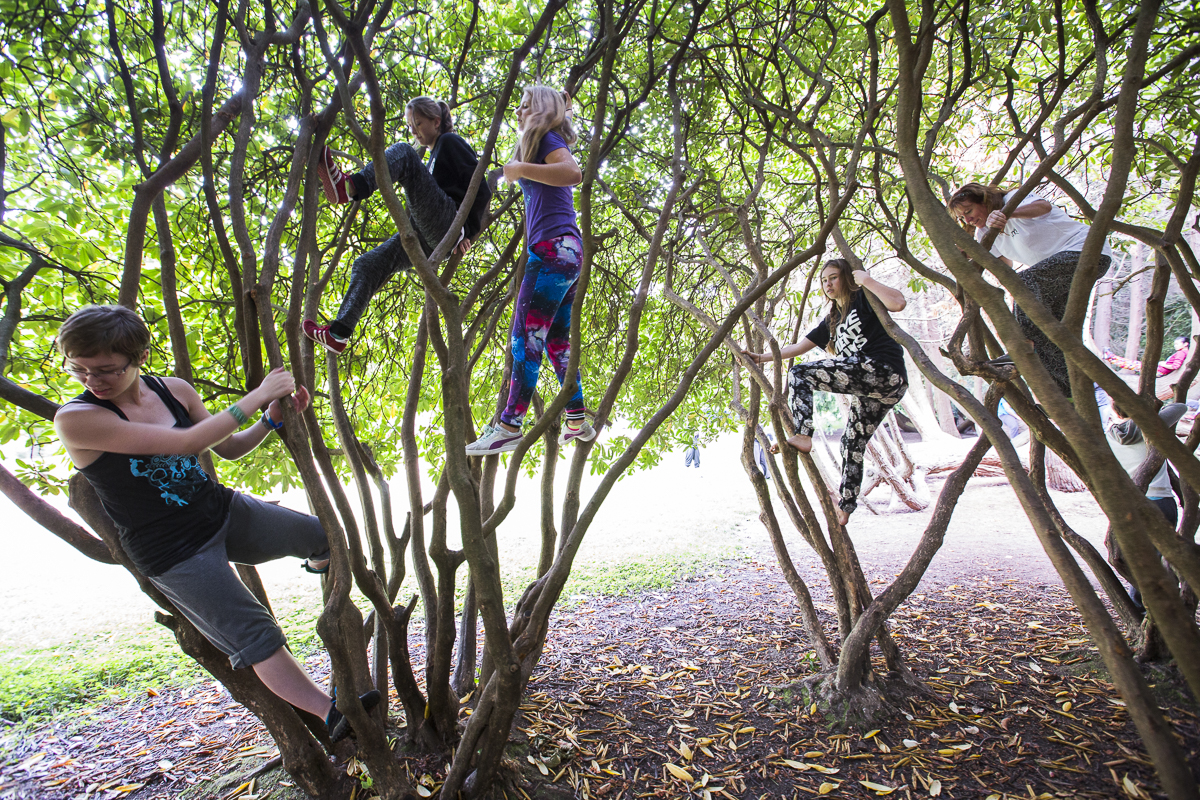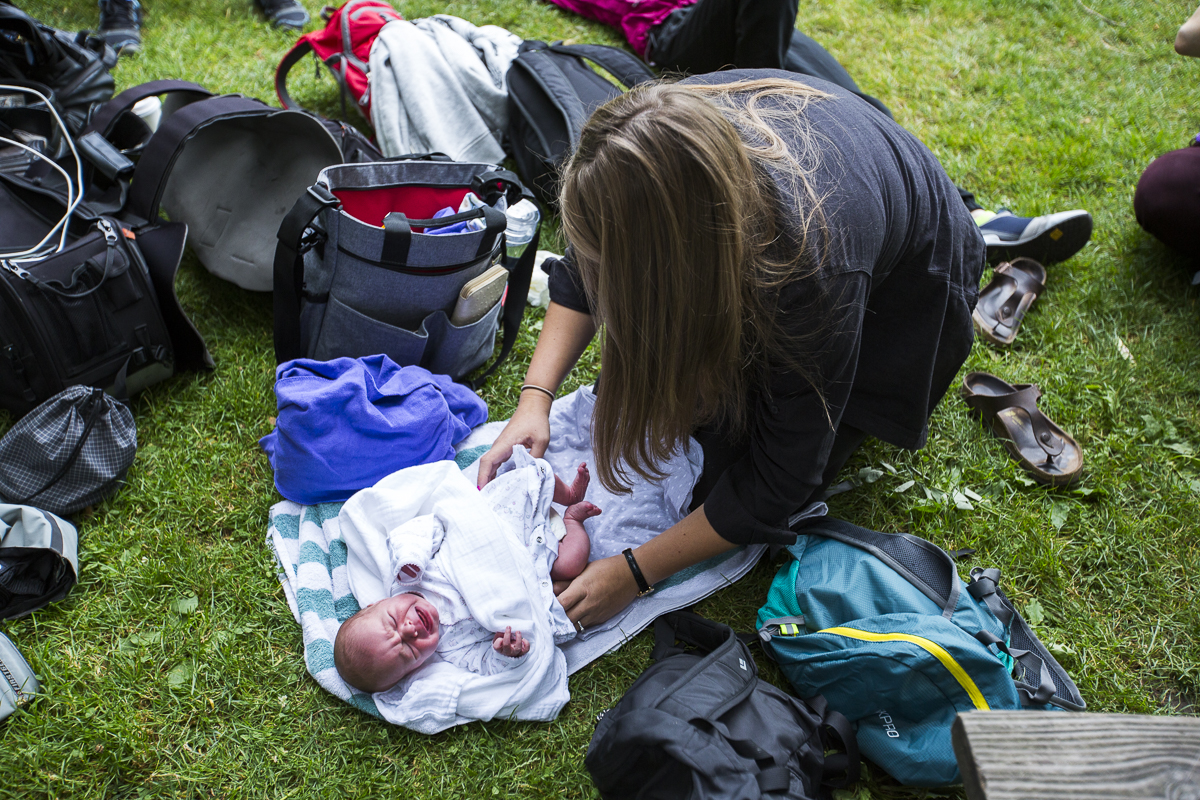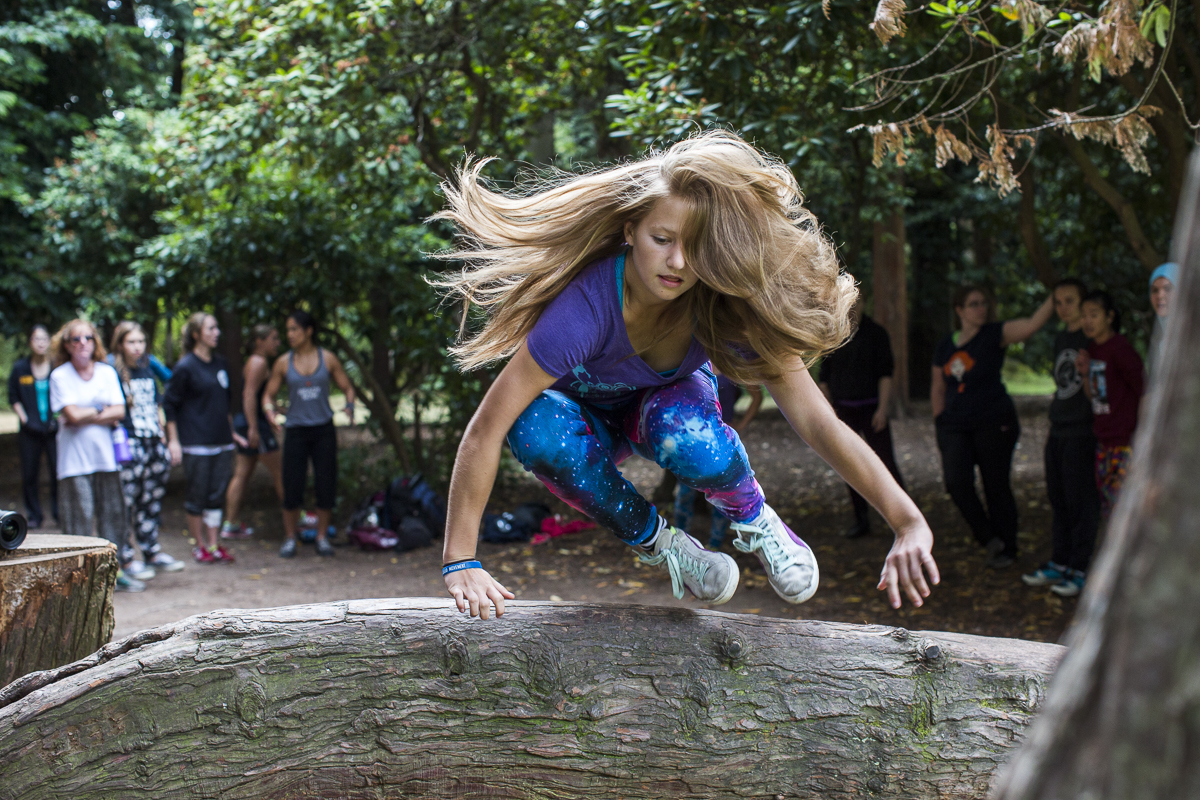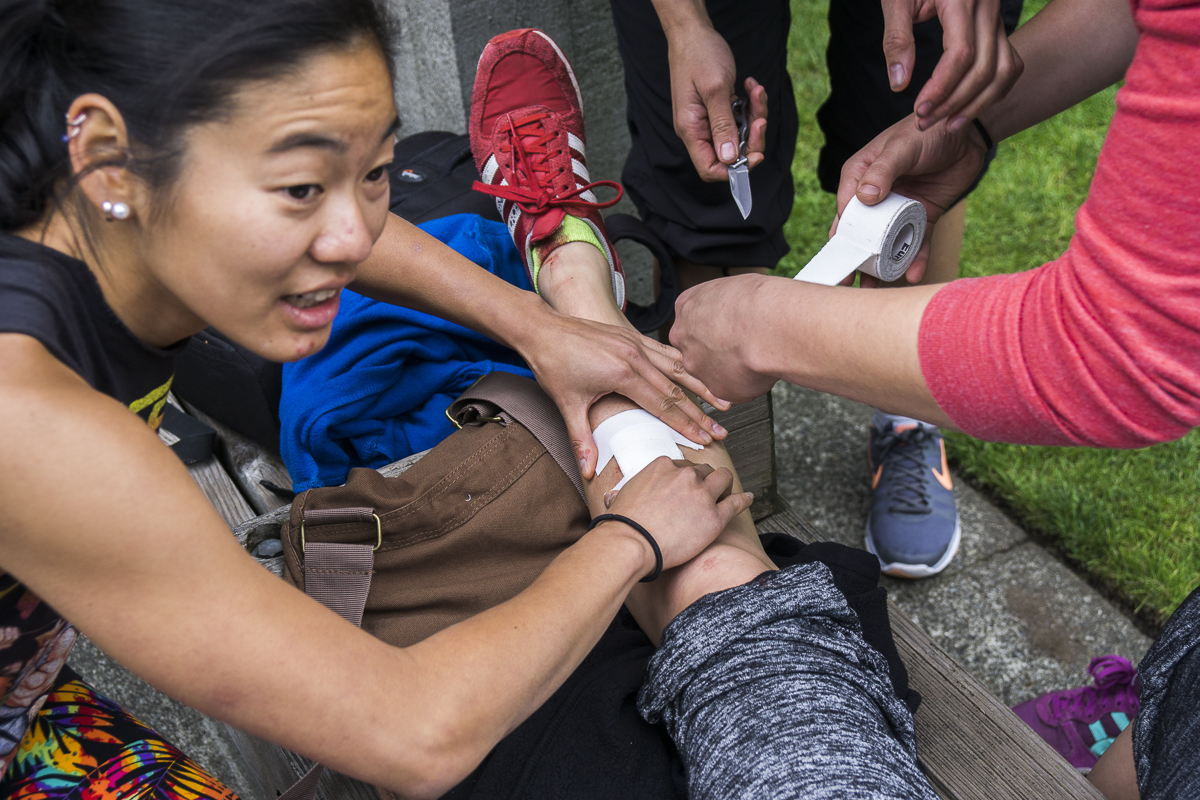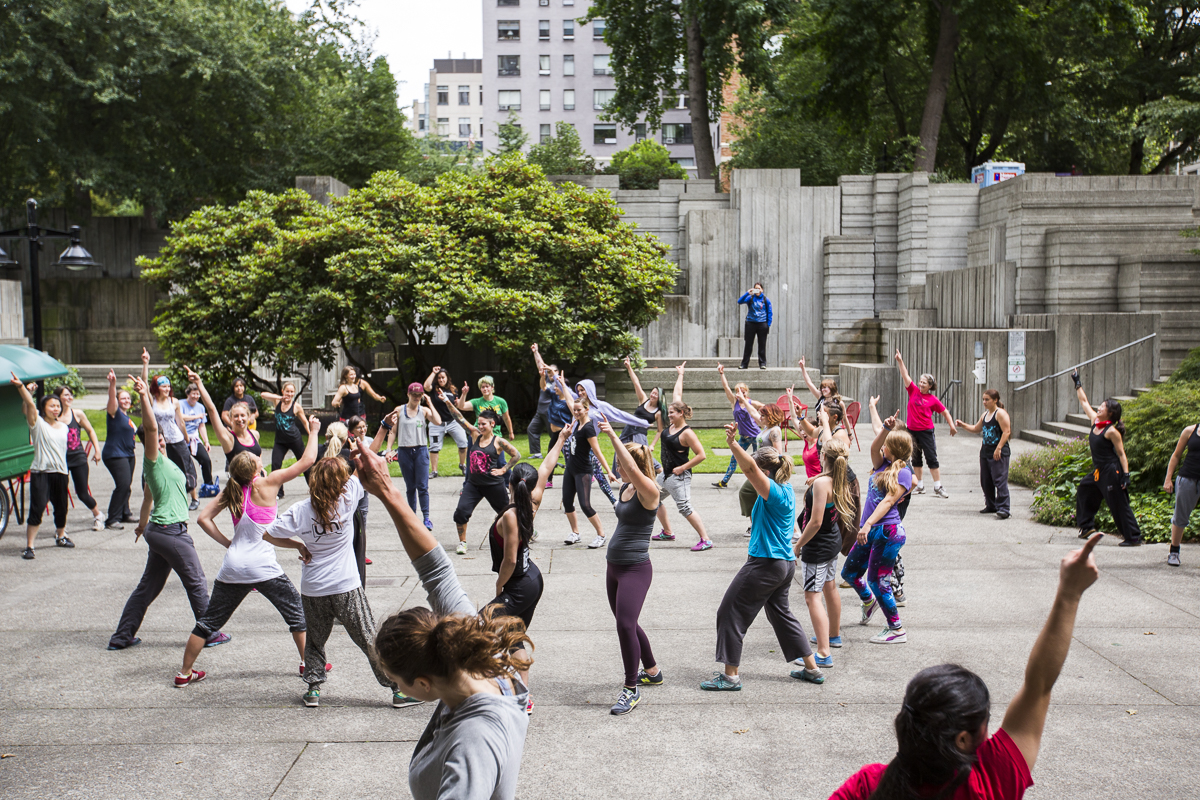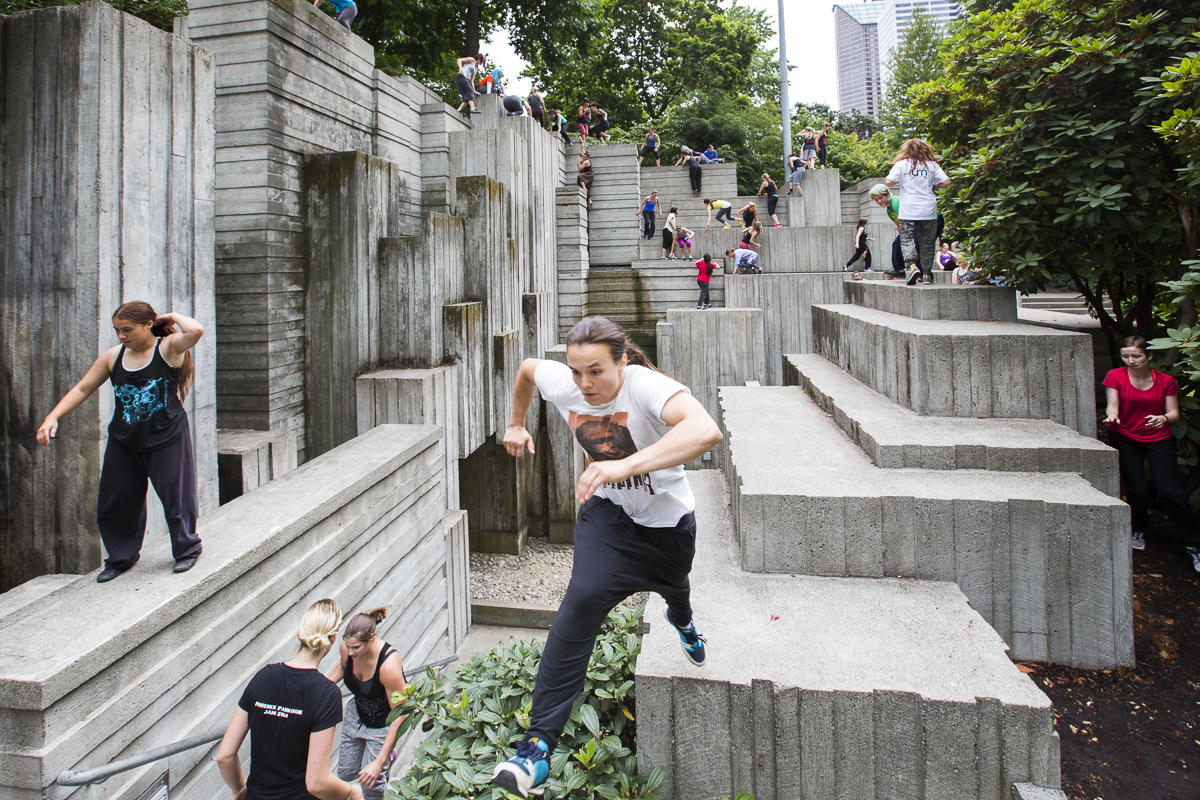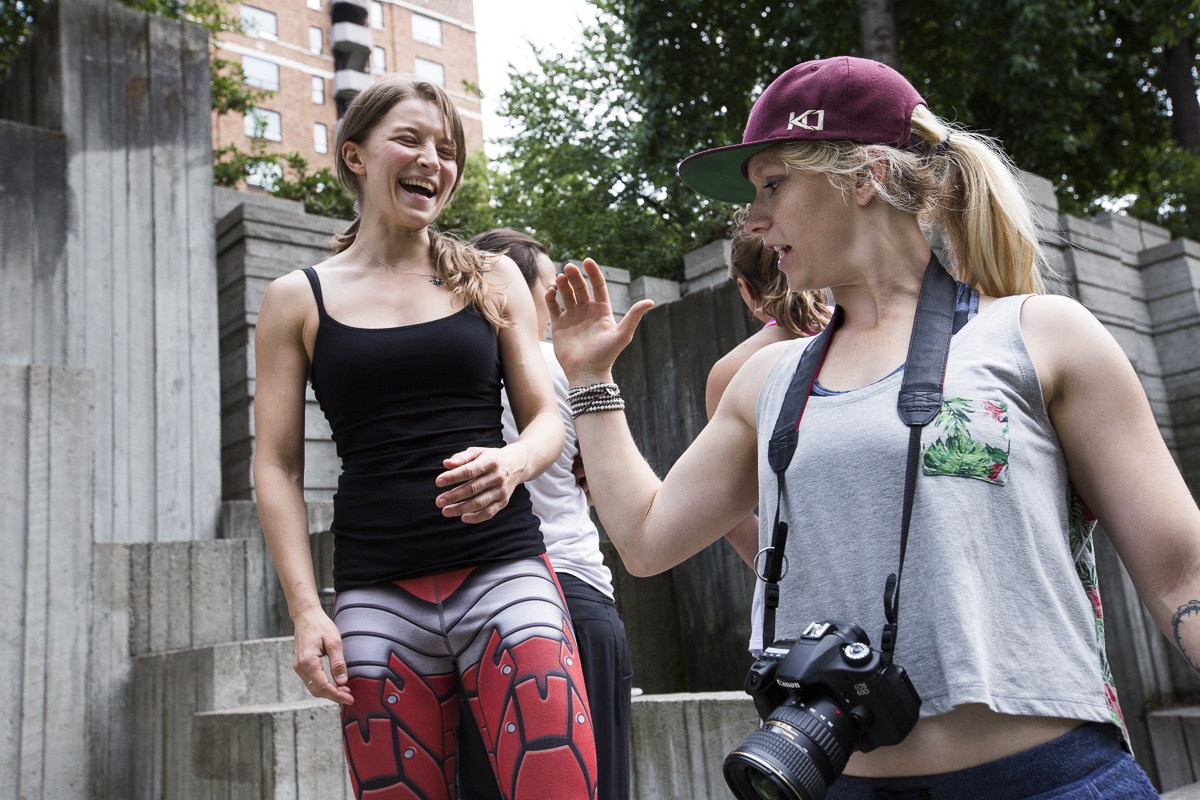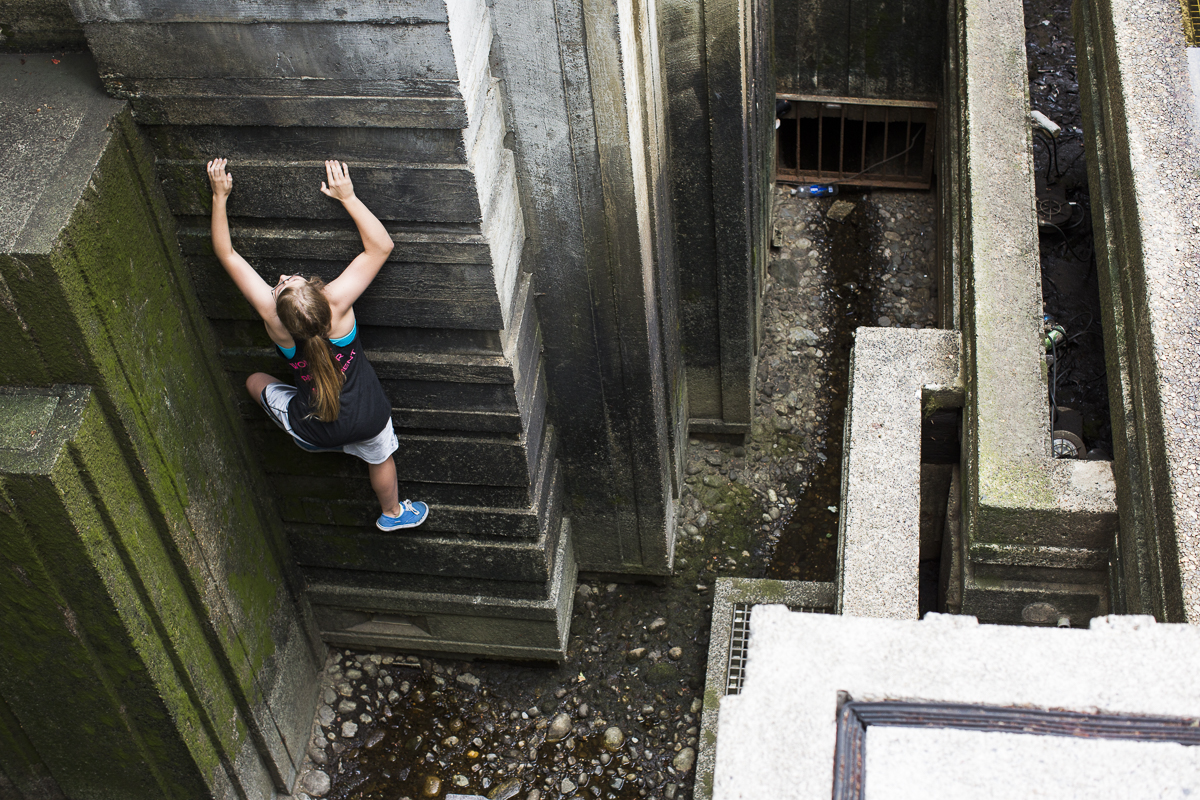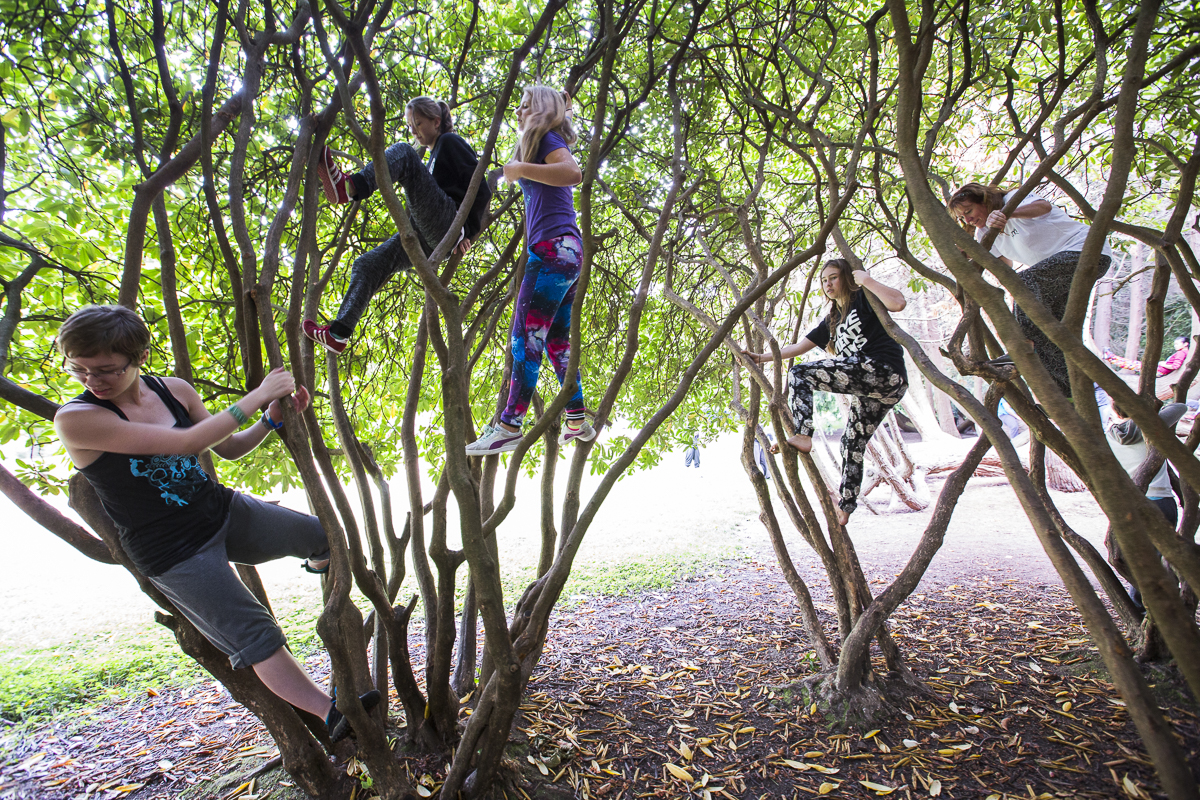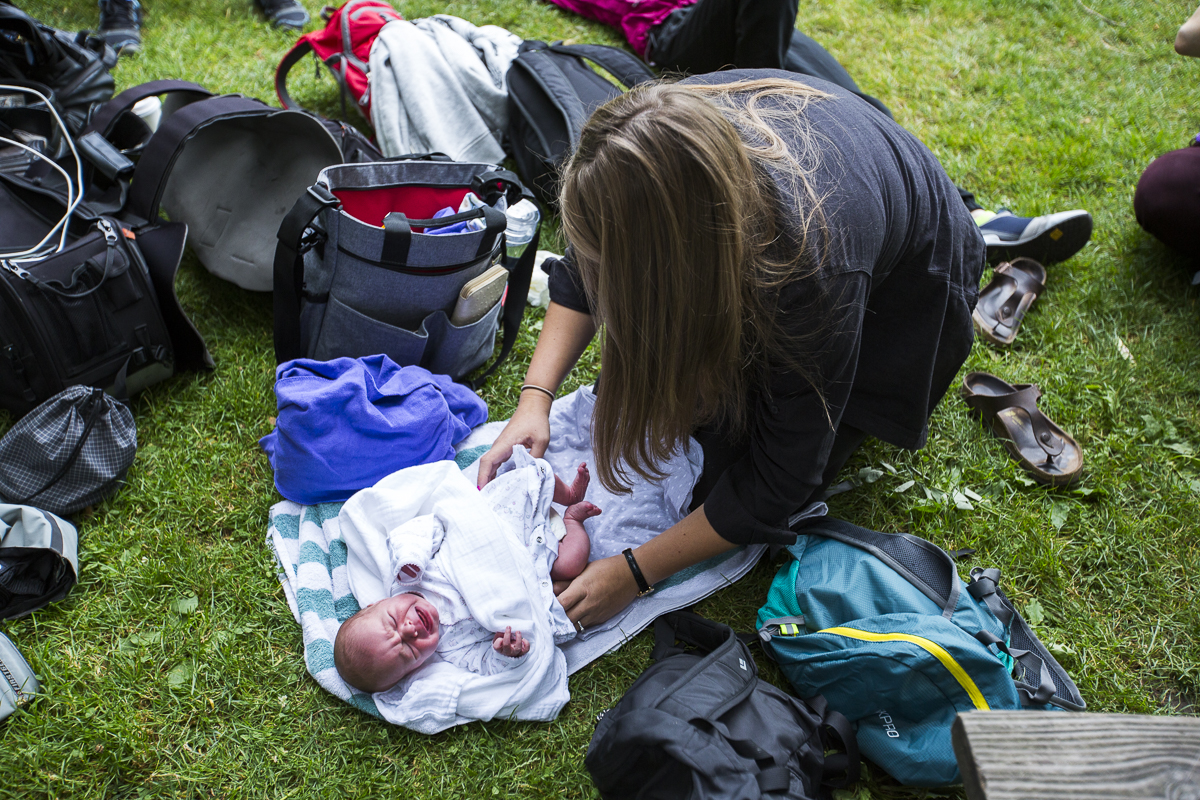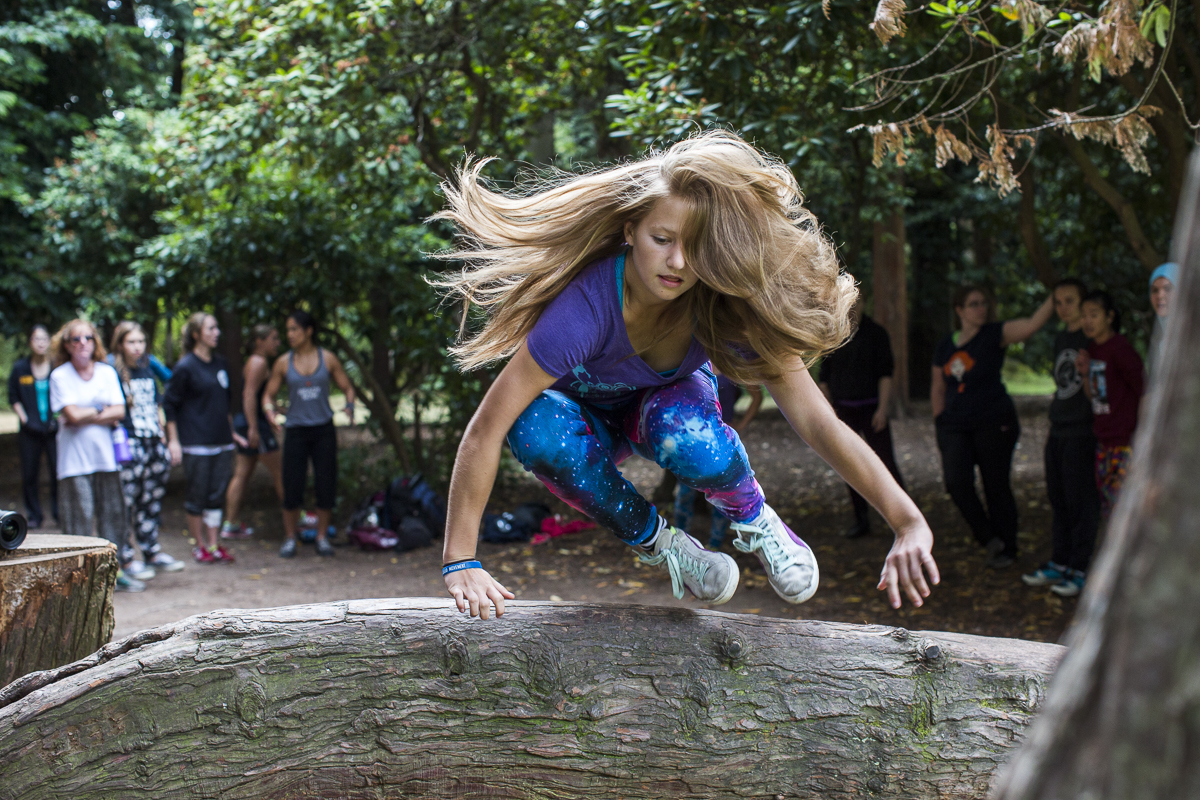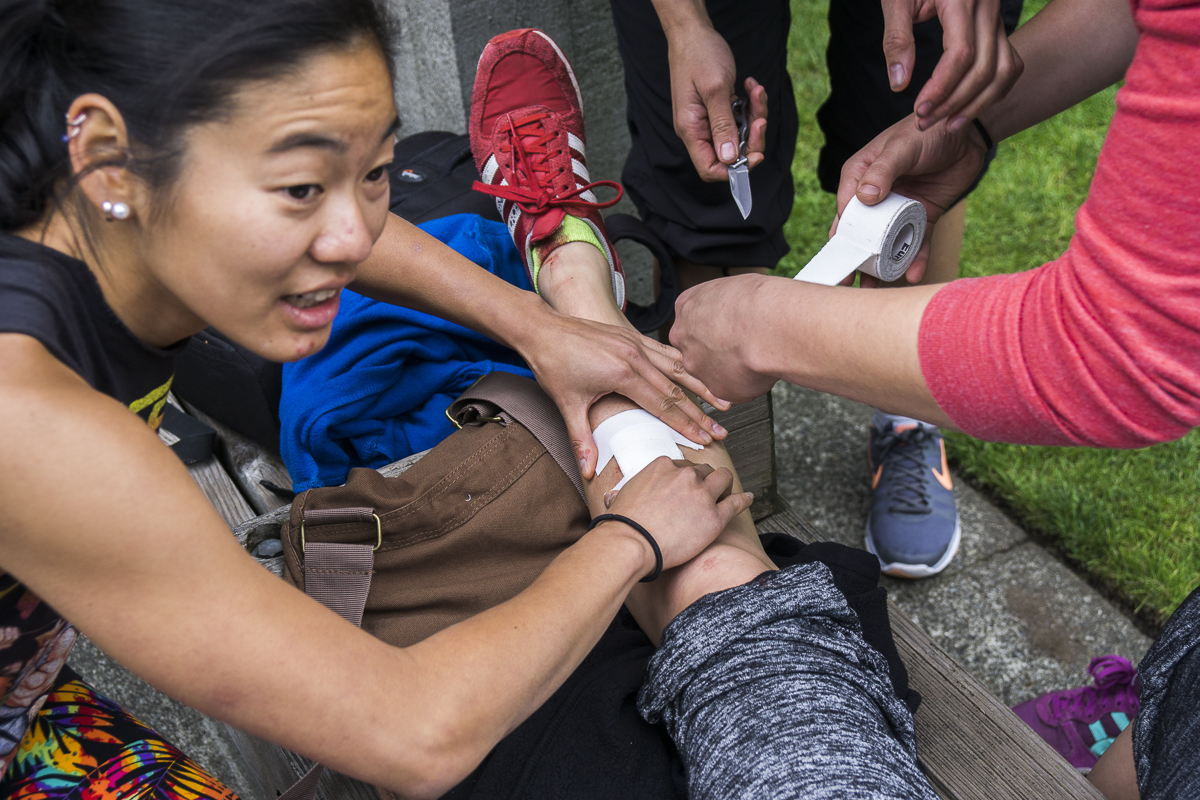 It was my second time at the jam (the first one being in Toronto in 2014) Both times I found the experience to be incredibly inspirational and rewarding. Not only did I get to see and practice new ways to move creatively with people who share the same strong passion, but I also discovered new and meaningful friendships. Most women who attended the event were very serious about parkour and other sports in their everyday lives. Many were professional athletes and coaches. There were also some beginners and intermediates, such as myself, but I felt full inclusion and comradeship every minute of the jam.
Next year's jam will take place in Boulder, Colorado, a city known for a vibrant scene of outdoor sports and parkour.